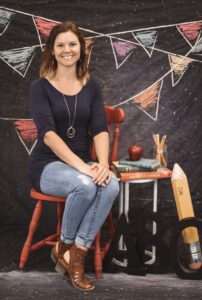 Sarah Walton
Co-Founder / Administrator
I am passionate about youth of all ages.  It has been my God vision to give youth an environment that they can thrive in.  Where they can be seen and heard, and the truth of who God created them to be would be valued and honored.  Taking youth higher through the realm of education has been an inspired movement that I hold close to my heart.  Through prayer and partnership with Crystal Hershey, we have birthed a place of freedom for children to come and breath in life and love.  A place where they can learn the fundamentals and imagine the impossible with Holy Spirit.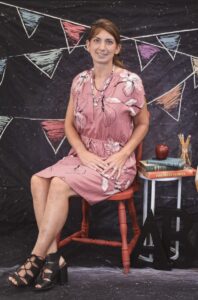 Crystal Hershey
Co-Founder / Administrator
I grew up in the beautiful state of MI until I became Mrs Hershey the end of 2006. After our honeymoon I joined Daren here in Wheatland Wy. I first began working at Services for Seniors. It was a wonderful opportunity to learn about the past; the pride and sweat that went into building this town. Later working at the Wheatlnad Medical Clinic allowed me to meet so many of this great community.
  Sarah came to me in 2019 with her vision of a private school. I had carried the desire for a school not only for my children but as a blessing for others. And so Valor began. It is an honor to serve Wheatland, sowing into future generations. Our children are our future, and at Valor we strive to provide them excellence in learning. We thrive to teac h them the Truth. They are each created in the image of God, designed with purpose and made as a solution to this earth. 
  My husband and I have been blessed with 3 daughters and twin boys.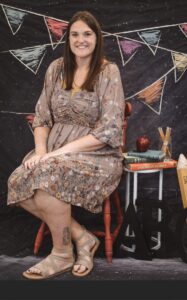 Susan Jester
Secretary / Aid / Substitute
I was born and raised in Michigan, but have lived in Wyoming since 2013, most of those years in Wheatland. I have grown to love the area and the community. I met my husband, Jadon here and we have a beautiful blended family with 4 children. We enjoy lots of family time together, either at the lake, our kids' sporting events, church or just hanging out at home.
I'm very honored to serve as your Office Secretary and Substitute Teacher at Valor. I'm looking forward to building relationships with our students, parents and staff. I have worked in our public school system with grades K-2 for 5 years and have enjoyed helping the kids learn and watching them grow. I'm excited to help guide our kids and watch what God does in their lives!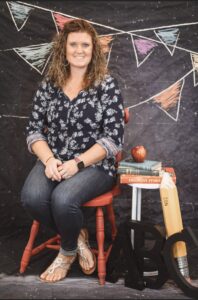 Kara Bertoch
Music / Drama Teacher
I am the new Music and Drama Teacher. I am a homeschool mom of 6 children ages 17-7. My family moved to Wheatland a year ago. I attended the Denver School of the Arts majoring in Vocal Music from 6th grade to 12th grade. I then studied Music Education at The University of Northern Colorado. I was a part of the Greeley Chorale for 10 years. I have taught voice and piano lessons, drama camps, Shakespeare Plays and youth choirs off and on for the past 21 years. One of my goals is to inspire a love of the arts in children and youth. Music has always been a part of my life and I am honored to be sharing my gifts and talents with the children and youth of this community. A couple of fun facts about me, my kids call me a word nerd. I love looking up the definition and origin of words. As a family, we love to ride dirt bikes.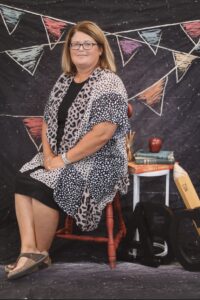 Shari DeWitt
K4 / K5 Teacher
Hi!  I'm so excited to be teaching K4/K5 at Valor this year. I have previously taught in both brick and mortar and Homeschool settings.  This will be my 9th year teaching and my first year at Valor.  I received my teaching degree from the University of Wyoming and My Masters in Education from Kaplan University.  My husband Scott and I have 2 children, Sydney and Seth, and one adorable grandson, Barrett.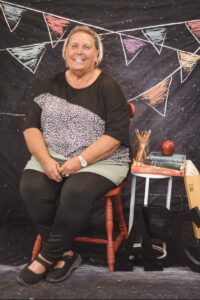 Kim Brown
K1 / K2 Teacher
I am known as Miss Kim in the Valor Community. This is my 3rd year teaching at this wonderful school. My first year with Valor, I taught the K4/K5 class. Last year I covered the 1st-3rd grade class– a true learning experience for me, but very rewarding. 
 All together this is my 19th year teaching! I taught 8 years in Conroe, Texas. Another 8 years at Heritage Christian School in Gillette, Wy. I love teaching and truly believe this was a wonderful gift from God. I am a born again Christian. Having God in my life is the most important thing. I am so thankful that i can bring God into the classroom with prayer and Bible study for my students. My "kids"–as I call them, make my day. I look forward to having your child or children this coming school year in the 1st + 2nd grade room!
 Outside of school, I am a mom of 3 grown children, and grandmother to 8 wonderful grandkids. I enjoy being with family when I can, reading, cooking, traveling when I am able, and swimming.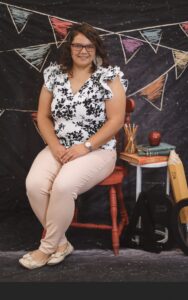 Rosanne Martin
K3 / K4 Teacher
Hi, my name is Rosanne Martin but call please call me Rose!  I have been married to my wonderful husband for almost a year. I will be teacher 3rd & 4th Grade for my first year at Valor.  I have had experience assisting teachers in PA and have carried the dream of having a classroom for years.  I desire children to learn but most of all love to learn!  A few hobbies I enjoy are gardening, hiking, camping, and trying new recipes! I have a dog named Rosco and he's very entertaining whenever he tries to catch flies. He does succeed every once an awhile.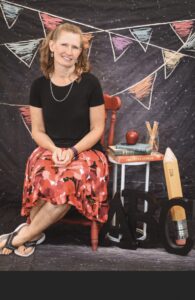 Julia Borton
K5 / K7 Teacher
Hello! I'm Julie Borton. My husband, Tony and I moved to Wheatland with our three children in 2005.  Our oldest two are married and our youngest just graduated and is heading to WyoTech in July. I have home schooled all three of my kids from pre-school through graduation.  Before I began educating our children, I studied at Aims Community College and the University of Northern Colorado.
            Our family has attended Wheatland Bible Church since we moved here in 2005 and my husband just became the pastor in March.   I love to read, take walks, go hiking and work in our yard. I also love spending time with my children, their spouses, and our grandchildren.  We have three grandsons that are a joy to be with.  I am very excited about the opportunity to teach at Valor.  It will be such a privilege to continue working with children, since for the past 23 years my passion has been teaching. I never want to stop growing, and I'm so excited that the Lord is giving me the chance to hopefully inspire others in this way.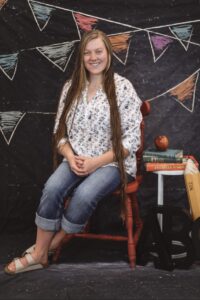 Charity Caves
Art Teacher
I was born and raised in Wheatland Wyoming, the almost middle of seven siblings. We had no lack of time with one another, as we were all homeschooled, and anxious to be finished with school work and free, in the fresh air! When I tell you that we had no shortages of adventure, I sincerely hope you look at the number of children and heartily agree this must be so. Somehow, imagination was always the start of these adventures, and I believe strongly that it's one of the things that you should never grow out of. The concept of growing up without losing "childlike" wonder and imagination is something that has been on my mind as my husband and I are at the start of raising our own family of adventuring pirates, princesses, army heroes, and  knights.  
Art can take on countless forms! Many more than we traditionally think of when the word "art" comes to our minds. Though we strive to explore many of these forms, what we are truly exploring throughout the course of the art year is Imagination! 
Imagination is God-breathed and instilled, it infiltrates many areas of our lives. Without imagination there wouldn't be creativity, therefore, there wouldn't be art! This year as we dive into stewarding imagination and cultivating creativity, I couldn't be more honored to be able to pour into young minds in this way!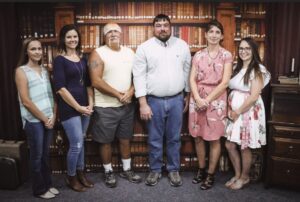 The School Board
We would like to make a special mention to our community board members that we've been blessed with. Without their tireless support and work, we wouldn't be where we are today. Thank you (from left to right):
Carley Ruby, Sarah Walton, Brian Ridnour, Alex Spring, Crystal Hershey, Kelci Jones, and Kena Martin (not pictured)